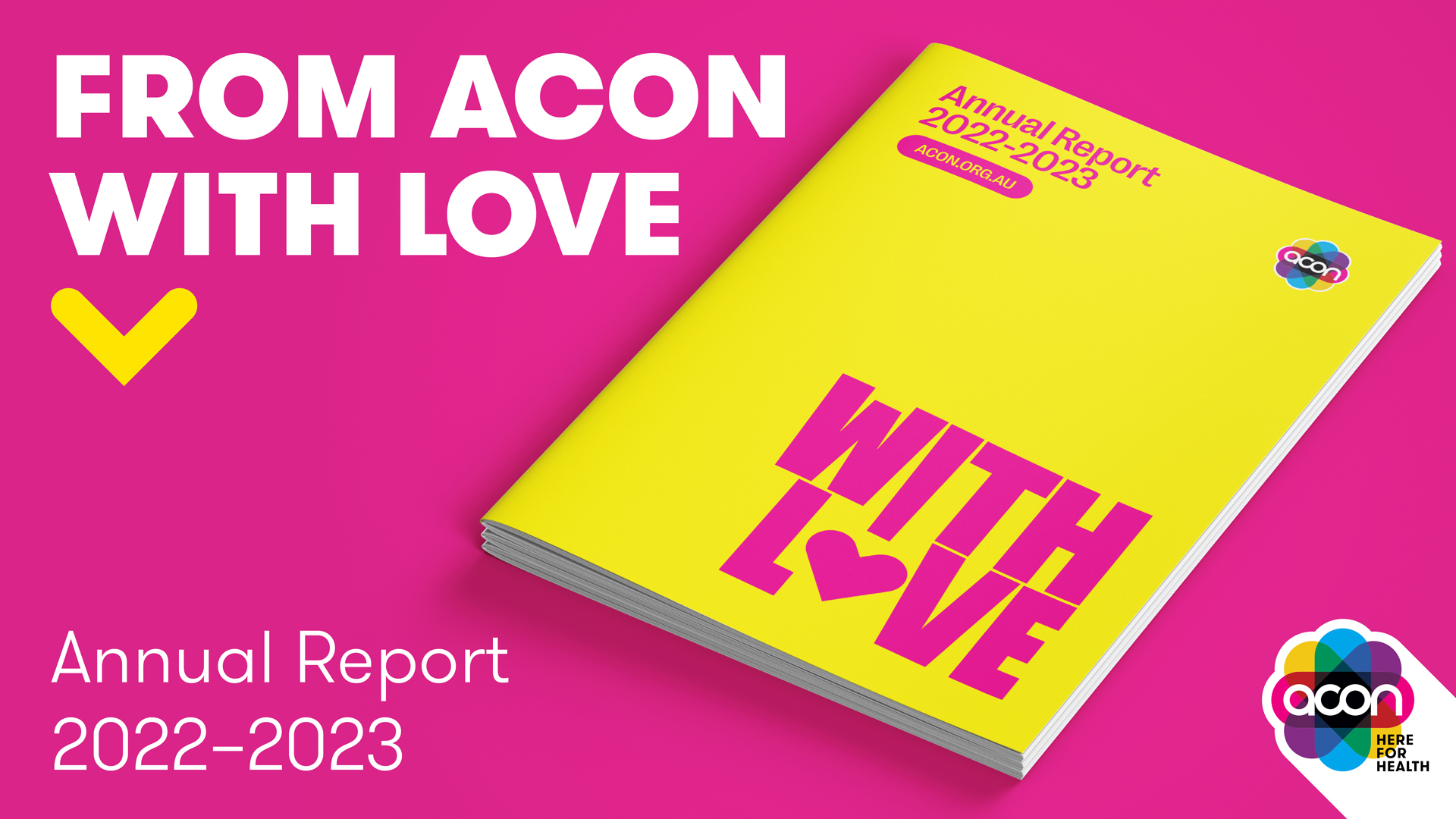 ACON is excited to share our Annual Report 2022-2023 with you.
ACON's Annual Report provides insights into our achievements, how our work is progressing and what's next on the horizon. In this extraordinary Sydney WorldPride year we continued to support our communities' health, safety and welfare. We made progress towards our goals of ending HIV transmissions for all in our communities; delivering excellent client-centred care and innovative health programming; giving voice to our communities and strengthening inclusion; and building a strong and resilient organisation.
We thank all who have been involved with ACON in the last financial year and extend our deepest gratitude and appreciation for your contribution, service and support. We look forward to working with you in the coming year and beyond in strengthening our communities' health and wellbeing.    
Browse our Year in Review website to find out more about ACON's work over the past year, and the next steps we'll take.
The Annual Report is also available to view and download here as a PDF.