Do you want to take charge of your life?
Do you want a counsellor who understands and affirms genders and sexuality?
Want choice and flexibility?
We believe that everyone deserves inclusive services that support us living our healthiest life. Life is full of challenges but we're here to help you tap into your strengths and find a way forward. Whether you are looking for support with mental health issues, your identity, relationships or just need someone to talk to, we believe safe and inclusive help should be accessible to everyone. We want you to feel cared for, understood, and accepted.
Pride Counselling provides counselling support to LGBTQ community members who are looking for an inclusive service option. Pride Counselling makes help accessible and makes seeing a counsellor easy by providing you an affordable and inclusive option so you can focus on having your own needs met.
We know that people want to go to health professionals who understand our needs AND don't need educating on sexuality and gender diversity.
What makes us different?
Our counsellors are real people who get it. We are connected to sexually and gender diverse communities and speak your language.
We care. Our mission is to support members of our communities to be themselves and live their healthiest, best lives.
Find your tribe, connect with community. We have the information, tools and knowledge to link you with peers and services.
About Us
Pride Counselling is a social enterprise fee-for-service offering of ACON. This means the clients that receive service through Pride Counselling agree to pay a fee per session towards the cost of the service and to support others less able to receive valuable services. As our staff are Medicare-eligible clinicians, people referred to us from a GP with a Mental Health Care Plan are eligible for a Medicare rebate (which reduces the total out-of-pocket costs). Some clients may be accessing the service through their Employee Assistance Program (which means the fee is covered by their Employer). Other clients might simply choose to pay full fees because they value a LGBTQ inclusive, safe and non-judgmental service option.
The cool part of our service is that all income generated from the fees received is re-invested back into ACON's programs. This ensures that people who are unable to pay for support services can still be guaranteed an LGBTQ inclusive service option through ACON AND that unfunded areas of support need within the LGBTQ community can be addressed.
ACON counsellors are fully qualified and registered allied health professionals with experience working with sexuality and gender diverse communities. We have been providing counselling for over 30 years. All our services are evidence-based and informed by research.
We help with a range of needs including:
Coming Out
Gender and sexuality
Healthy Relationships
Grief and loss
Dealing with depression
Addressing anxiety
Planning for the future
Workplace issues
Approaching addiction
Solutions for stress

Trauma including PTSD, attachment and complex trauma
Meet the Counsellors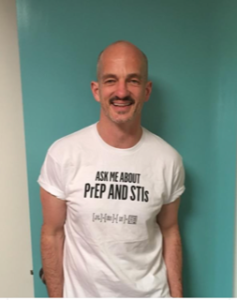 Michael MacKay
Having worked in LGBTQ health and HIV services in Canada, the UK and Australia, Michael understands the importance of accessible, inclusive and affirming community services and is excited to be continuing this work at ACON. Michael specialises in working therapeutically with LGBTQ communities and people living with HIV, and can support with a range of issues including: coming out, gender affirmation, anxiety, depression, post-traumatic stress, relationship difficulties, grief and loss. His approach recognises the impact of stigma and discrimination on health and wellbeing, whilst empowering clients to amplify their strengths and build the connections they are seeking. Michael is a firm believer that counselling can be a helpful and effective part of self-care which facilitates insight, awareness and personal growth. He integrates a range of evidenced-based approaches into his work including Interpersonal Psychotherapy, Narrative Therapy, Acceptance and Commitment Therapy and Cognitive Behavioural Therapy. He also has specialist experience in the field of family violence and encourages LGBTQ people affected by this issue to get in touch. Michael holds professional qualifications in Social Work, Counselling and Psychotherapy, and is registered with both the Australian Association of Social Workers (AASW) and Psychotherapy and Counselling Federation of Australia (PACFA).
---
Ann Marie Crotty
(Bio description coming soon)
---
Phena Buhrich
(Bio description coming soon)
---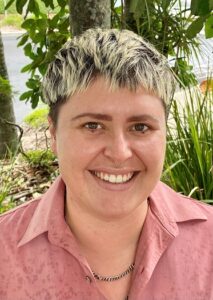 Anika Jensen (Northern Rivers)
Anika (they/them) is a social worker who utilises Mindfulness Cognitive Behavioural Therapy (MiCBT) techniques, as well as Acceptance and Commitment Therapy and Motivational Interviewing. This allows them to establish a safe emotional space for reflection, acceptance and reframing through narrative, solutions focused and brief therapy approaches.
Anika is an anti-oppressive practitioner who works alongside people to assist them understand and become experts in managing their experiences and challenges. Anika's recent professional work has been in domestic and family violence survivor response and they have worked from a trauma-informed perspective. Anika is particularly interested in building resilience and agency of members of the trans and gender diverse community to connect them with their strengths, pride and goals.
Anika is based in the Northern Rivers and take fee paying clients.
---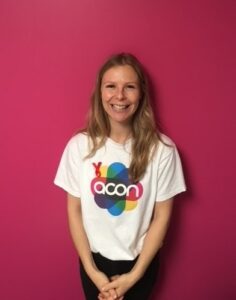 Louise Dunne (Hunter) 
Louise is an experienced mental health social worker and psychotherapist. With over 14 years of experience, Louise has supported individuals of all ages to work through challenging situations. Louise's qualifications include a Bachelor's Degree in Psychology, Master's Degree in Social Work, and a Master's Degree in Counselling and Psychotherapy. Specialising in working with addiction, relationship issues, complex mental health, and trauma, Louise also thoroughly enjoys her work in sexual health and with those experiencing gender or sexuality issues.
Louise's style of counselling is strengths-based delivered in a gentle and non-confrontational manner. She uses a holistic trauma-informed approach to combine different techniques drawing on Mindfulness Cognitive Behavioural Therapy (MiCBT), Acceptance and Commitment Therapy (ACT), Compassion Focused Therapy, Relational and Interpersonal Psychotherapy and Psychodynamic approaches. Louise is passionate about creating a safe and comfortable environment where people can talk freely about their situation. Louise is also listed on the Trauma Support Provider Directory for Survivors as a trauma-informed mental health professional.
---
COVID-19 & Pride Counselling Services
Due to concerns about the COVID-19 virus, ACON is putting protocols in place to protect the health and safety of all our clients and communities. We follow NSW Health Guidelines and so continue to offer support to clients via phone and video conferencing support. Where someone needs to be seen in person we will do our best to accommodate that in line with the current COVID guidelines. Please refer to the updated information below:
Contact Pride Counselling
Frequently Asked Questions
Crisis Support Options:
Emergency assistance: (triple zero) 000
Lifeline: 13 11 14
Suicide Call Back Service: 1300 659 467
NSW Mental Health Access Line: 1800 011 511
QLife: 1800 184 527
Kids Helpline: 1800 043 470
1800Respect