Volunteers are integral to ACON and we function as an organisation because of all their generous time, good will and hard work. Volunteering is a great way to meet other likeminded people, get an insight into ACON and the work we do, and to contribute towards making our community better.
No matter who you are or what your skill level is, there are lots of ways to get involved. We also offer a range of roles that require specific qualifications and training to get involved in.
Click here to volunteer for ACON
Rover Training for Mardi Gras 2018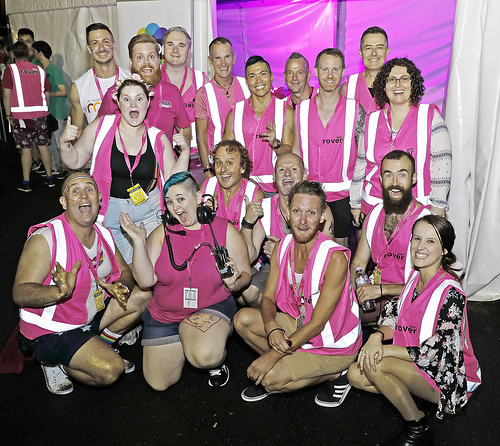 ACON is looking for more fabulous party people to join our Rover crew. Our Rovers are well known and loved amongst the LGBTI communities. Want to get tickets to the hottest LGBTI parties in town and help keep our communities safe? Then being an ACON Rover might be for you.
The ACON Rovers are a team of fun loving volunteers who provide support and information at major LGBTI parties and events for party goers. Each ACON Rover is trained, supervised and equipped to help party goers enjoy themselves and party safely.
When: Saturday, 10th February 2018 10.00am – 4.00pm
Monday & Tuesday, 12 & 13 February 2018 6pm – 8.30pm
Where: ACON, 414 Elizabeth St Surry Hills NSW 2010