We're Here For Health – You Can Be Too
This year, ACON is marking 35 years of service to our community, and over that time we've played a vital role in reducing HIV transmission, supporting people with HIV and helping sexuality and gender diverse people take control of their health.
We've come a long way from those early years of the HIV crisis, but there's still a long way to go, and unfortunately some of the work we need to do isn't funded by government.
Help Us Be Here For HIV Prevention

We want to end HIV transmissions, which is possible thanks to advances in HIV treatments and testing. Our programs and services are getting results, especially our a[TEST] rapid testing facilities which have proven very popular with gay men. However if we're to realise our goal of the virtual elimination of HIV, we need to get a lot more gay men – the population most affected by HIV – to test more, treat early and stay safe. This will take a lot more resources than we currently have.
Help Us Be Here For HIV Support

We want to help people with HIV live with confidence, independence and the best possible health. Over 12,000 people in NSW live with HIV and many rely on the information and services we provide, especially those who are newly diagnosed with the virus as well as those who require in home care. Some of these services, such as our meal services and community development activities for people with HIV, don't attract any government funding and we have to pay for them through donations.
Help Us Be Here For Sexauality and Gender Diverse Health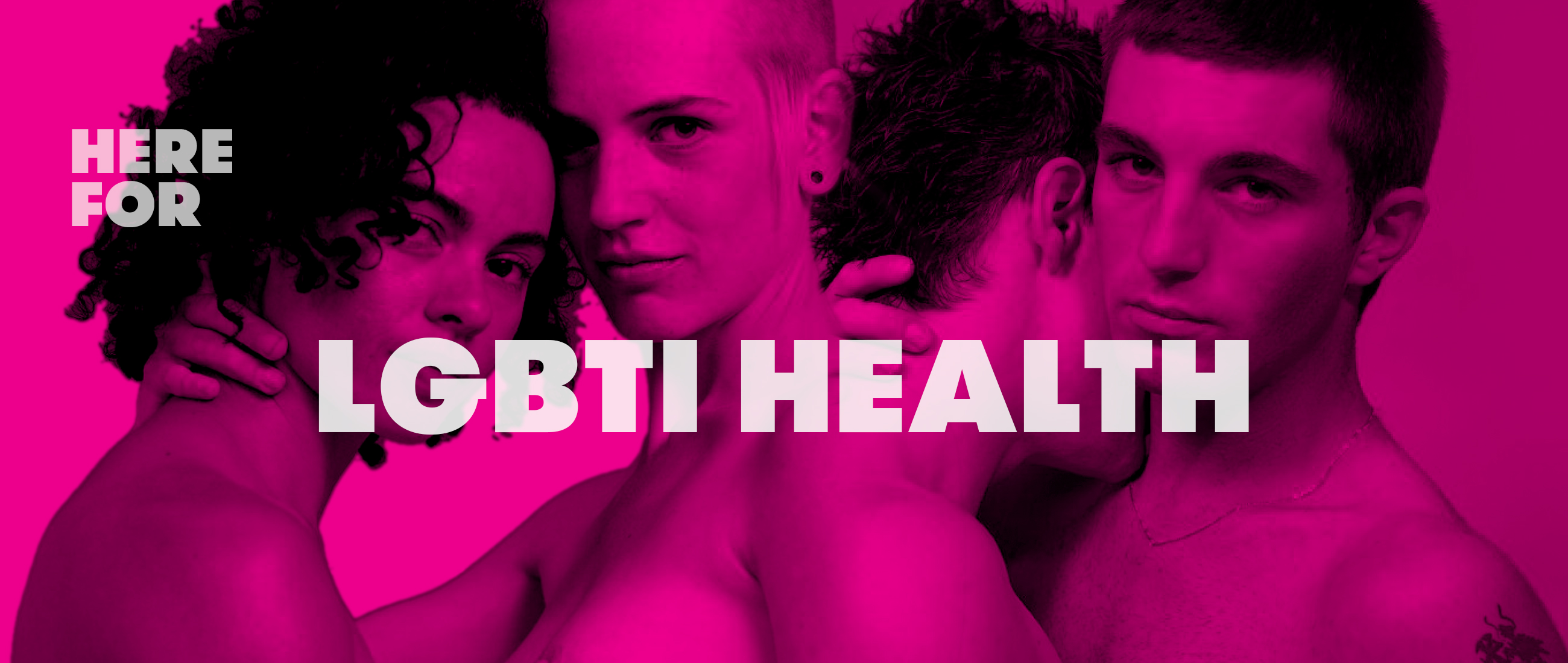 Over 500,000 LGBTQ people live in NSW and we want them to experience much better health outcomes than many of them currently do. Consider the following:
LGBT Australians are up to 14 times more likely to attempt suicide than people in the general community, and up to one third of LGBT Australians experience major depressive episodes, compared with just 7% of people in the general community.
LGBT Australians use alcohol and drugs at significantly higher rates than the general community, especially tobacco and illicit drugs.
About one third of LGBT Australians experience domestic violence.
Up to 85% of LGBT Australians have experienced discrimination and exclusion in the places where they live, work, study and play.
The information and services we provide – such as counselling, substance support, anti-violence initiatives and inclusion programs – as well as the advocacy and research we undertake, all help improve the health of sexuality and gender diverse people and their families. The problem is that much of this work is not supported financially by government and so we rely on money we raise from people who care about the health of their community.
Make A Difference 
Your donation of just $25 a month over 12 months will help us care for our community in lots of ways. Here are just a few:
Support our volunteer packing team to assemble 20,000 safe sex packs
Help 2 people seriously affected by HIV to live independently in their own homes for 6 months by receiving home-based care and transport services.
Help 1 financially disadvantaged sexuality and gender diverse person receive 12 sessions with an ACON counsellor
Help 4 people with alcohol and drug issues attend a 2-day therapeutic support group
Help keep our Violence Report Line operational for 1 month so we can support survivors of homophobic, transphobic and domestic violence
You can choose to give more or less, depending on your circumstances, and you can be a regular giver or make a one off donation. Any support you can provide will be gratefully accepted, and all donations over $2 are tax deductible.
If you would like to make a donation direct into our account, please see our details below:
Name:   ACON Fundraising
Bank:    Commonwealth Bank Australia
BSB:      062-016
Account: 10771356