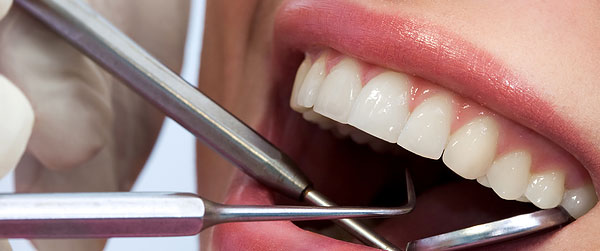 ACON is urging people affected by hygiene breaches at several Sydney dental clinics to seek information and support from ACON or their GP.
Today, NSW Health confirmed that up to 11,000 patients at dental practices in Surry Hills, Bondi Junction, Campsie and the Sydney CBD may have been exposed to HIV and hepatitis due to poor cleaning and equipment sterilisation.
ACON, NSW's leading health promotion organisation specialising in HIV prevention, HIV support and LGBTI health, is recommending people concerned about the issue to follow advice that has been issued by NSW Health and the Dental Council of NSW.
Both these organisations have reviewed the circumstances at the dental practices, including detailed analyses of infection control methods applied, and concluded that there was a potential risk of transmission of the blood-borne viruses hepatitis B, hepatitis C, and HIV to patients who have had invasive procedures at the clinics.
It is important to note that they have also advised that the risk of transmission of a blood-borne virus to any individual patient during the periods of concern is low, and that to date, there have been no cases of blood borne virus infection identified that are known to be associated with any of these dental practices.
As hepatitis B, hepatitis C and HIV infections are often silent for many years, NSW Health recommends that former patients of the dental practices who have had invasive procedures see their GP for testing of these conditions.
Effective treatments are now available for all three infections to prevent long-term health effects and transmission to others.
Through our network of a[TEST] facilities, ACON provides rapid HIV testing services for gay men in selected locations in Sydney and across NSW. The service is free and confidential with results available in under 30 minutes.
ACON also provides free and confidential counselling services in Sydney as well as selected regional locations. These services can be useful for people experiencing issues in relation to HIV testing and treatment.
For more information about our a]TEST] and HIV counselling services please visit www.acon.org.au or contact us on 1800 063 060
ACON also acknowledges that two of these clinics – those operated by Robert Starkenburg in Surry Hills and Bondi Junction – were previously listed as 'HIV-friendly' dental clinics on a now decommissioned version of the ACON website.
As a result of the stigma and discrimination associated with HIV, ACON previously provided a list of dental clinics that were willing to provide dental services to people with HIV.
Given the high levels of discrimination and stigma experienced by people living with HIV in many parts of society – including health care provision – it is important that people with HIV are provided with information on service providers who will treat them with the dignity and respect they deserve.
It is important to note that recommendations ACON offers regarding health care providers relate only to their willingness to provide services that are inclusive and supportive of people with HIV and LGBTI people. It is the responsibility of individual practices and relevant government regulators to ensure health and hygiene standards are adhered to.
For further advice and information please refer to the the joint statement issued by NSW Health & the Dental Council of NSW: www.health.nsw.gov.au/news/Pages/20150702_01.aspx
If you have further questions NSW Health has has included a Q & A section on their website: http://www.health.nsw.gov.au/Infectious/alerts/Pages/dental-practices-faq.aspx