It shouldn't take too much effort to get our community to talk about breasts.
We know that lesbian, bisexual, queer (LBQ) and other same-sex attracted women, as well as trans women and men, intersex people, and gender diverse people of all sexualities tend to have lower screening rates for cancer.
Breast cancer affects 1 in 7 women in Australia, and about 19,500 women are diagnosed with breast cancer each year.
( . )( . )
Anyone with breast tissue can get breast cancer
(hello: that is everyone).
( . )( . )
#TalkTouchTest is a breast health campaign for all LBQ women to increase awareness and encourage us to:

#Talk about breast and chest health with our community: start a conversation with our partners and families, our workmates and teammates, our lovers and friends.

#Touch to get to know your body (or someone else's!) and make breast checks and breast health a lifelong habit.

#Test by getting free mammograms through BreastScreen NSW if you're over 40. If you're between 50-74 you need to get a mammogram every two years.
Women who are 40 or over are eligible for a free mammogram with BreastScreen NSW. Trans and gender diverse folk can learn about their screening options at Our United Front or at BreastScreen NSW.
( . )( . )
Find your nearest BreastScreen service, or call to make a booking: 13 20 50
BreastScreen NSW resources are available online in 28 community languages.
معلومات عن فحص الثدي بالأشعة (الماموجرام)
Thông tin dành cho phụ nữ Việt Nam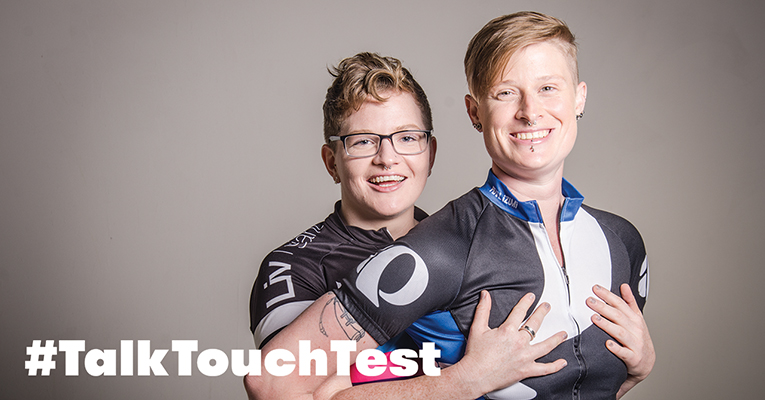 Talk
We know that our communities are amazing at taking care of each other and we're celebrating that in a huge, ongoing series of photos that show how beautiful, diverse, loving and connected our communities are: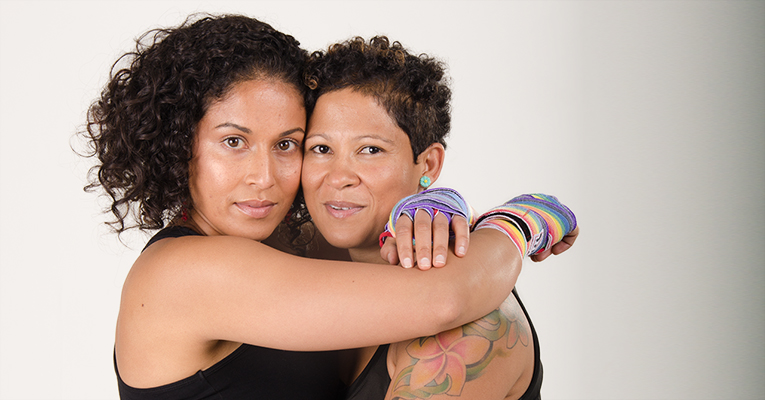 Like us on Facebook and follow the series on Instagram @aconwomen and Twitter @ACONwomen #talktouchtest
Almost 200 people from the community have posed for us so far to help raise awareness about breast cancer and get the conversation started… We should pause to give a shout out to the women from the Sydney Gay and Lesbian Choir, who – without hesitation – whipped off their tops and posed for us in a backstreet of Newtown, showing exemplary community spirit and a commitment to LGBTQ health: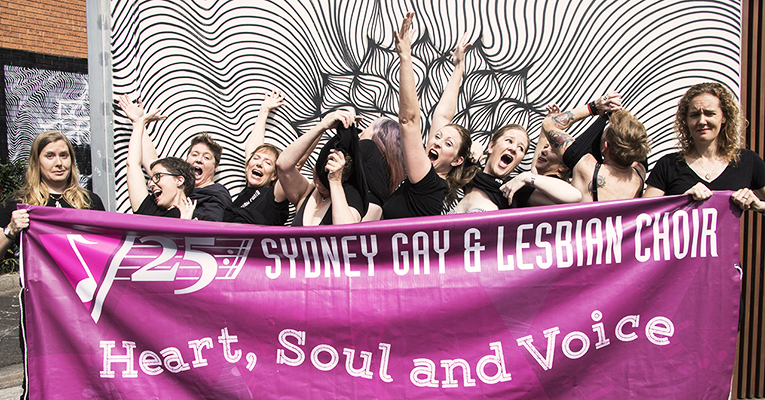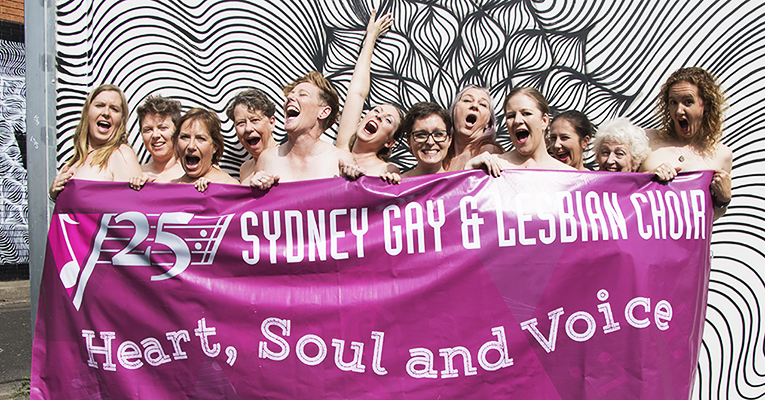 We get better at taking care of our health the more we talk about it, the more we know, and the more we make health something that's not just about us, but about our friends, lovers, partners and community. Having a conversation about breast health and care is an excellent way to start: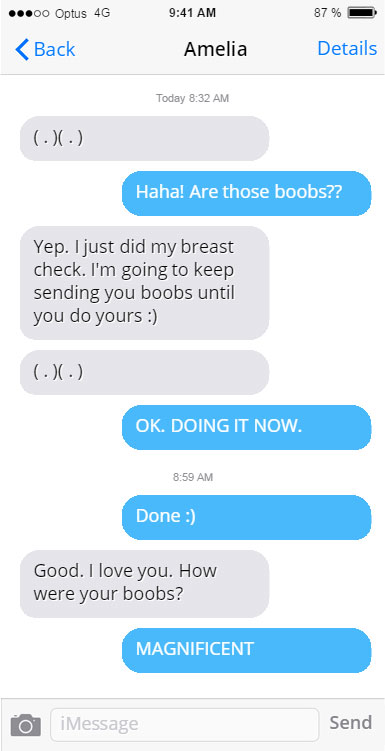 Share your screenshot! #talktouchtest #breastfriends
Touch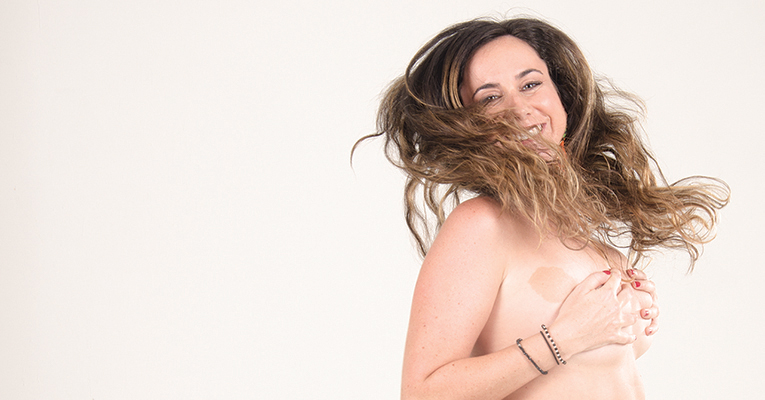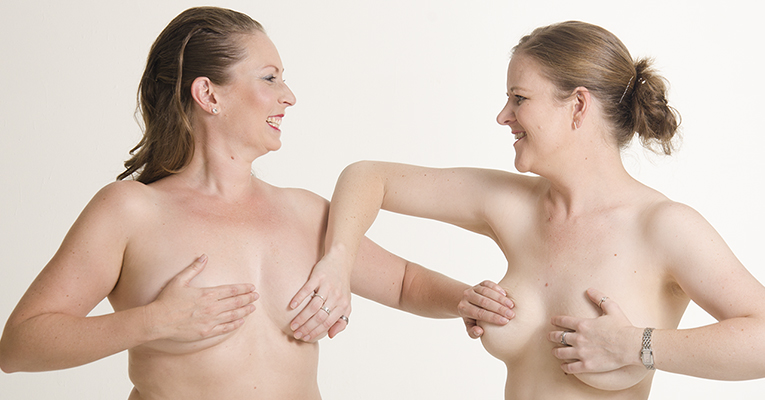 We know that early detection of breast cancer saves lives, so making breast and chest checks a lifelong habit is incredibly important. Start now.
Find your "normal"
(your normal is not my normal)
Check your breasts once a month (they change during hormonal cycles, so set a reminder, download an app like this one, or get a friend or lover to text you each month):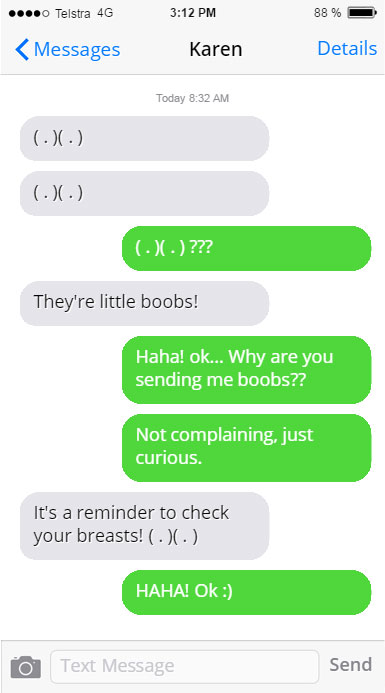 Breast tissue (and everyone has breast tissue) changes with things like hormonal cycles and Hormone Replacement Therapy (HRT) in general, so if you're on testosterone (even if you've had chest surgery), starting oestrogen, or on any kind of HRT, make sure you pay attention to your body as it changes.
If you find a change it's important to go to your doctor straight away. Don't be scared to go get any changes checked out. Even if you need to get a biopsy, most lumps or abnormalities are not cancer.
Self-checks and knowing your body (and your partner's body, while you're there) is excellent – but nothing beats a mammogram for early detection if you're over 50.
If you're worried or nervous, take one of your #breastfriends. That's what we're here for.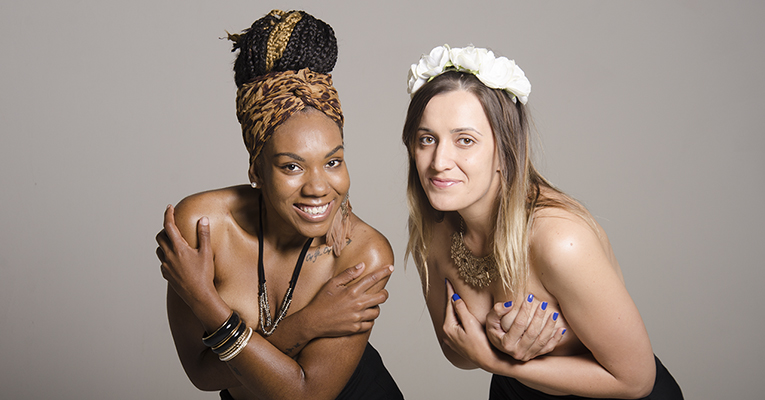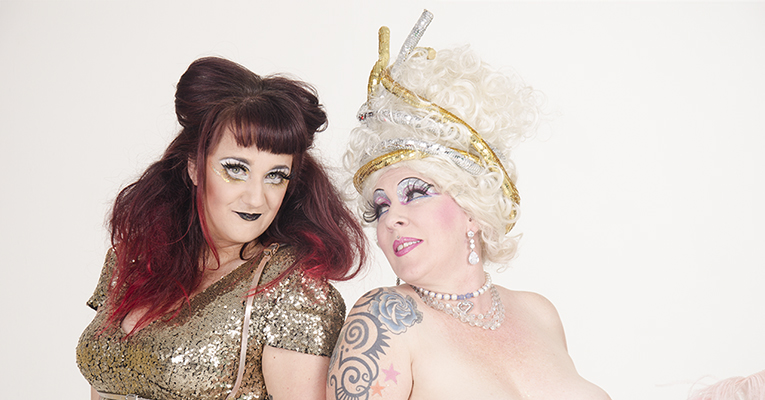 We're often so much better at taking care of others than we are of ourselves, and since we're often already pretty familiar with our lover's bodies… Sometimes no one knows your body like your partner.
So while you're there…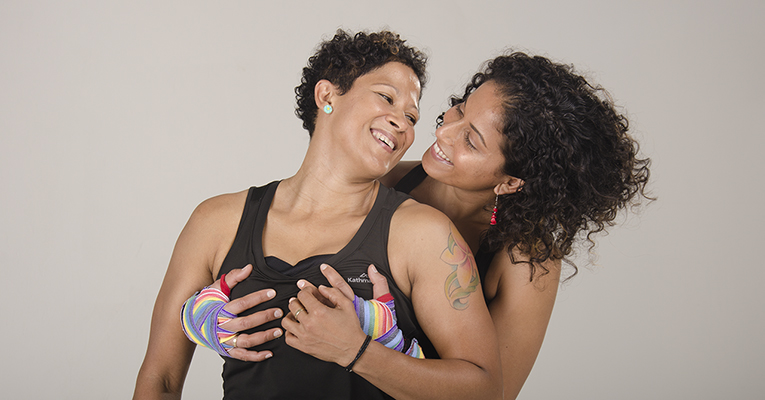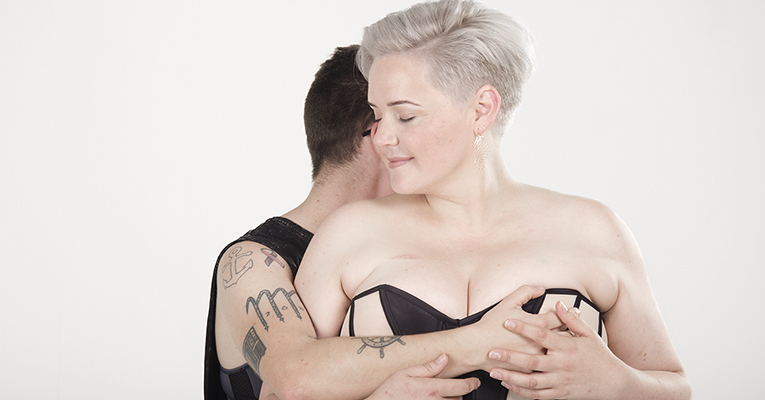 Get your partner to check your breasts for you! You know your lover's body, and your touch can turn a health check into something fun and joyful.
The cast of Starting From…Now! repurpose their on-screen love triangle to bring you this important health message:
We have lovely and unique sets of relationships in our community and we already take care of each other in so many ways – we have weird and wonderful networks of exes; close friends in our teams and clubs; chosen families and extended families and families we just met – so encourage each other to #touch: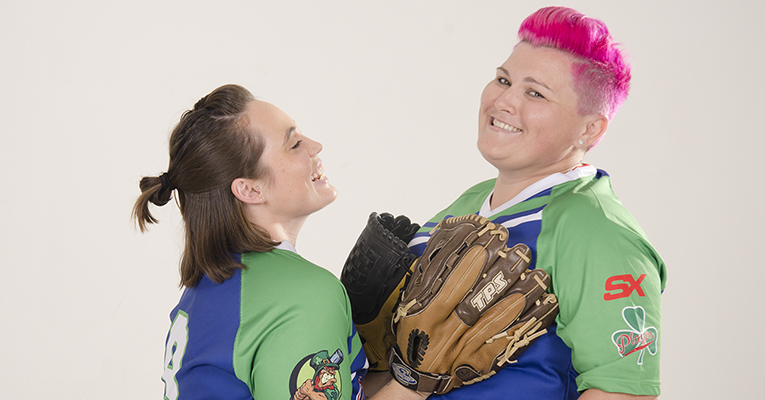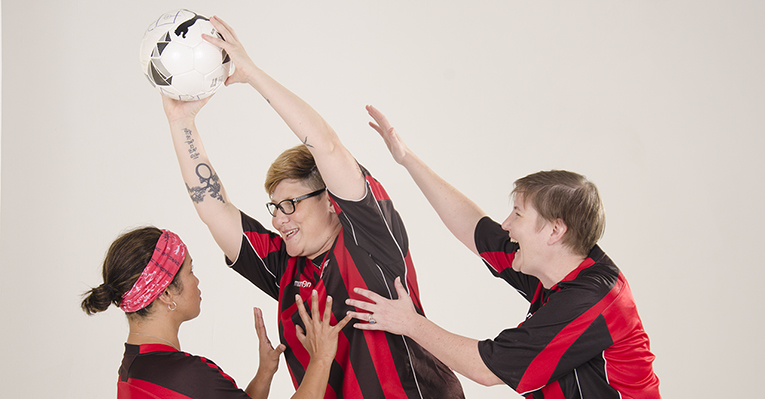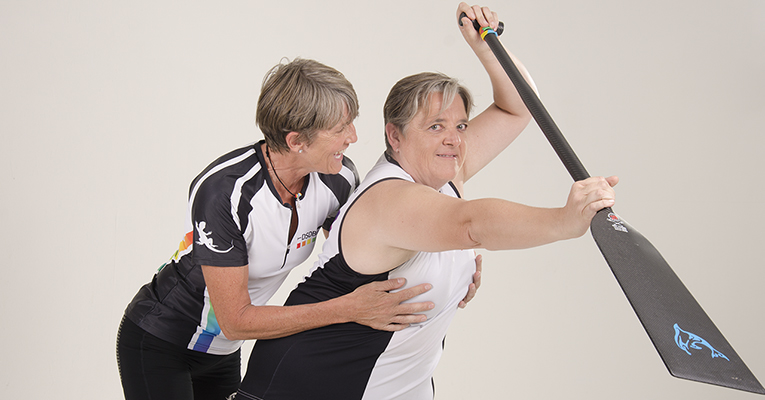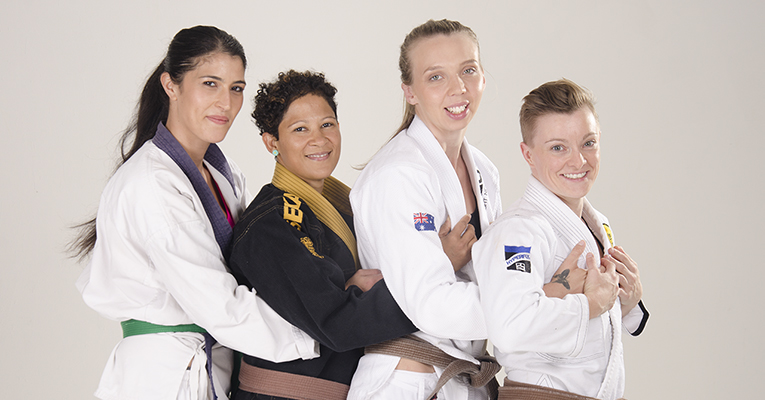 Ah, the Choir again. Such commitment: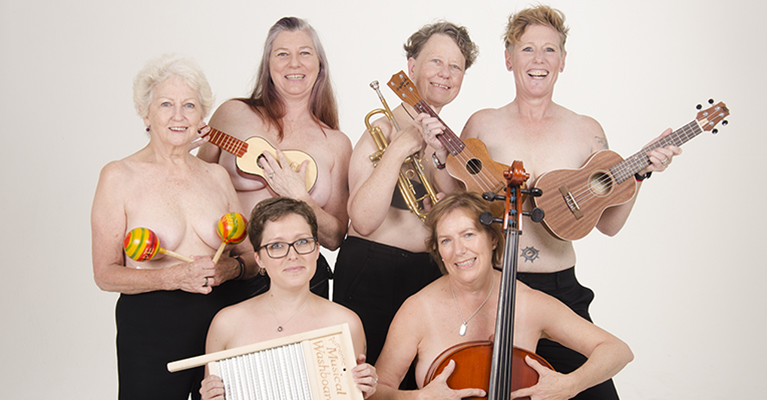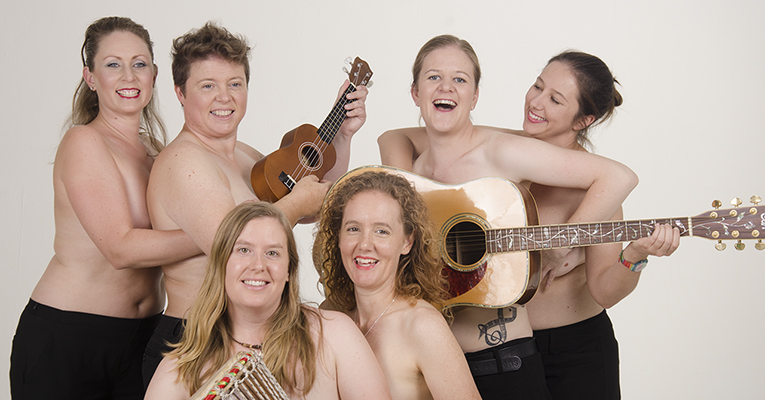 Not everyone in our community loves or feels connected to that part of their body, but your health still matters. Mark out just a few minutes a month to pay attention to your body:
You don't have to love your body to take care of it.
Whether you bind them or love them, push them up or play them down, breast and chest health is important for all bodies.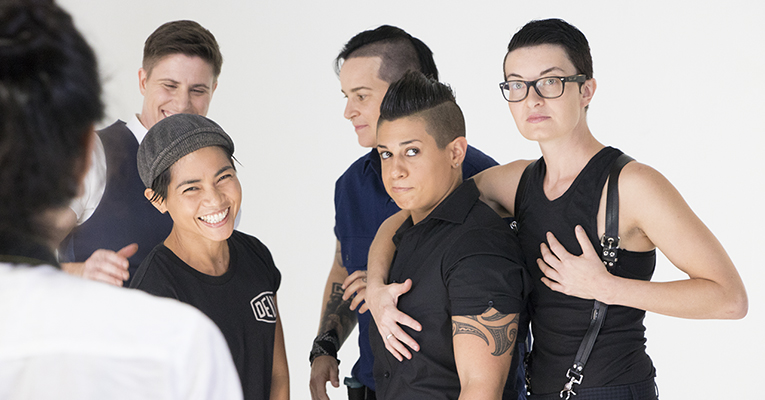 Test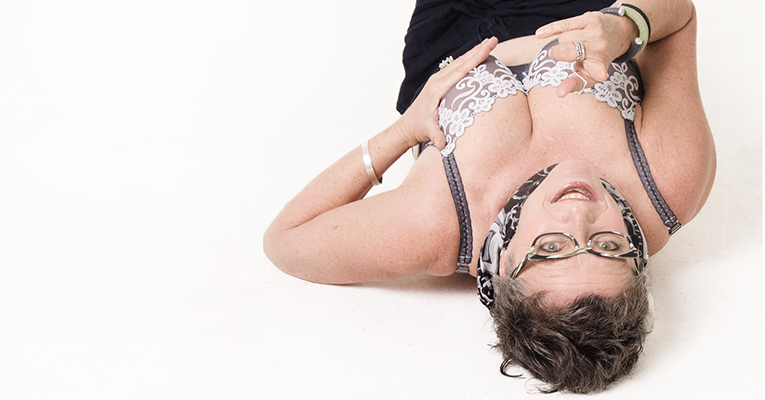 If you're over 40, you can get a FREE mammogram from BreastScreen NSW. If you're between 50-74, you need to get screened every two years to make sure we catch any changes early – mammograms are designed for early detection and can pick up changes that can't be seen or felt (even by the most nimble and willing of fingers):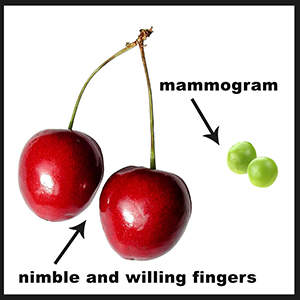 Mammograms can detect breast lumps the size of a pea – or even the size of a grain of rice – whereas self-exams tend to only pick up lumps the size of a cherry.
BreastScreen NSW info on screening for people between 40-49
Breast implants are not a barrier! BreastScreen NSW info for people with implants
BreastScreen NSW accessiblity and info for people with disabilities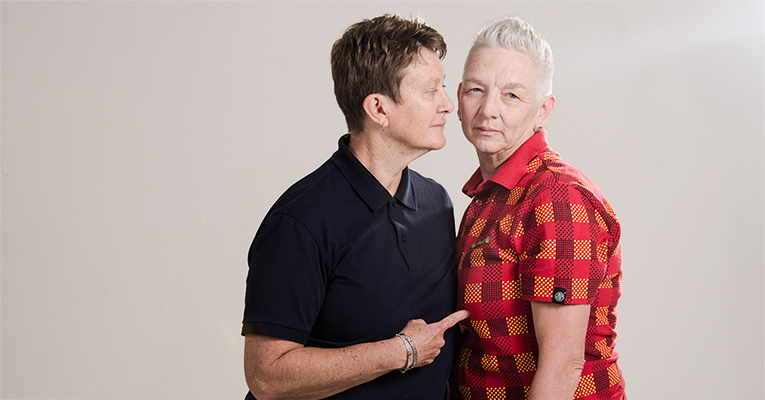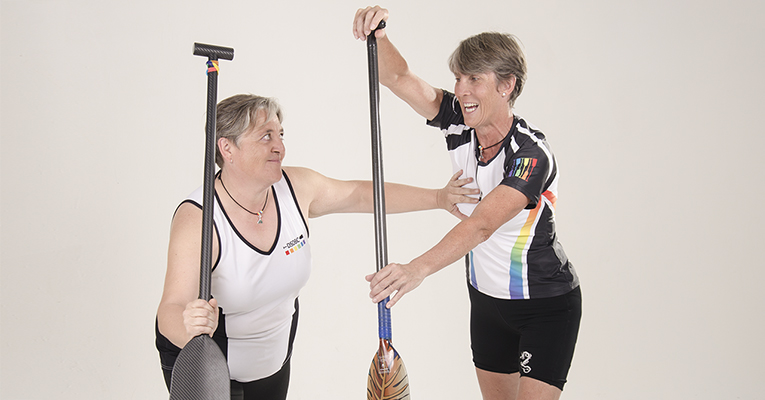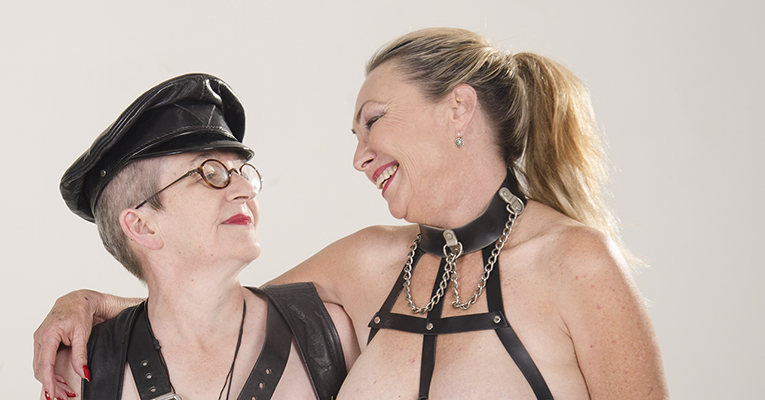 It's incredibly easy to book in a mammogram with BreastScreen and the screening process takes about 20 minutes.
Taking 20 minutes every two years can save your life, or the life of your lover, your partner, your friend.
Book now or call: 13 20 50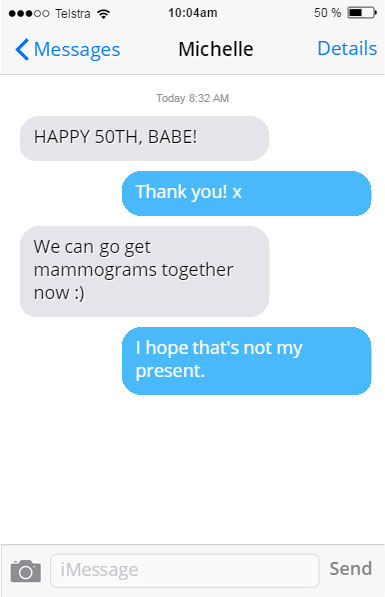 BreastScreen NSW estimates that 2000 women aged 50-74 in NSW might have breast cancer and don't know it, because 400 000 women in that age group haven't had a mammogram in the last two years it
So the Australian Human Rights Commission estimates that 11% of Australians are of diverse sexual orientation, sex or gender identity.
Using that statistic and the power of maths, we worked out that if 400 000 people in NSW are overdue for a mammogram…
That means there are 44,000 of you that need to get screened!
WE'RE COMING FOR YOU.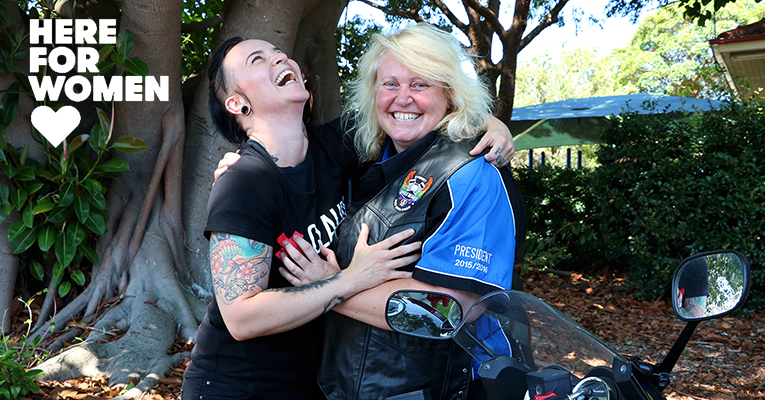 "It wasn't that bad!" – Manda Hatter, President of Sydney Dykes on Bikes, on getting a mammogram at the Bike and Tattoo Show.
( . )( . )
Thank you to all our beautiful community members, organisations and groups who have joined in to encourage us to #TalkTouchTest.
ACON gratefully acknowledges the support of the Aurora Group and City of Sydney who each provided us with a small grant to help kick off the campaign.

THANK YOU
( . )( . )